Variant: Book One in The Variant Series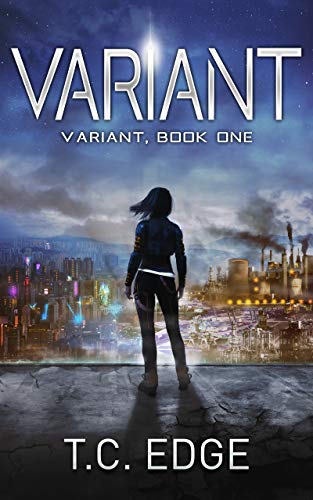 (5 / 5)
BLURB
All Variants reside by one law-running, hiding, or dying.
Paige Adler has been living in the regime since her father's demise. She works her days carrying ration bags and hunting her evenings, searching for revenge silently against those who prey on her individuals.
Just like once did her dad.
One evening, Paige stumbles upon something far greater than her own personal vendetta when monitoring a murderer… In the dark of the town, the Resistance lingers still, all but demolished fifteen years earlier. Her father was fighting for them once, and it was his life that cost him. Now they want to enter them as well as Paige.
Drawn in by a beautiful but mysterious Variant, Paige soon discovers that the enemy is constructing a secret weapon that could once and for all destroy not only the Resistance, but all the Variants.
They have to battle to live. And the gateway to the future might be Paige, her abilities, and her past…