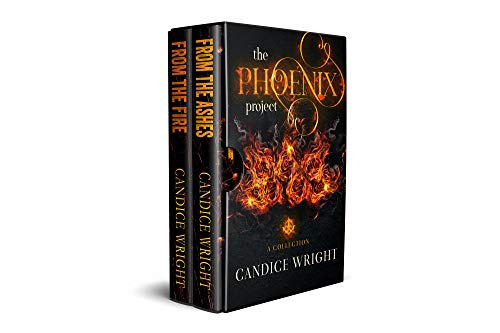 *This collection also contains an exclusive extended epilogue*
From the Ashes Book One:
My whole life has been defined by my illness
And after twenty-four years of trying to fight it,
I'm about to lose.
That's when The Phoenix group approached me with a devil's bargain.
They will pay my family one million dollars, leaving them a lifetime of choices instead of a legacy of debt.
And all they want in return is me.
But the thing about a devil's bargain is that there is inevitably a price to pay.
I go from being a human to being a commodity. A test subject to be poked and prodded, broken and put back together again until my body finally fails me.
The only way out is to die.
So what will happen when the girl who has always been sick, inexplicably begins to heal?
With the odds stacked against me, I'll have to place my life and my heart in the hands of a group of criminals,
Because the girl who was once ready to die will burn the world to ashes for a chance to live.
From the Fire Book Two:
An asset. An experiment
A liability. A freak.
I'm all those things
And so much more.
The Phoenix Group might have all the power
But underestimating someone with nothing left to lose will be their downfall
They took the only thing in my life that was pure and untainted
And destroyed it, leaving behind nothing but rubble and ash.
Now there's nothing but revenge on my mind and rage in my heart.
They left me to burn, trapped behind a wall of fire and flames.
But the girl I once was is now a monster of their own making
They should have remembered that a Phoenix cannot be beaten with fire.
From the ashes, I will rise
And vengeance will be mine.
Trigger warning: This collection contains themes that some readers might find uncomfortable.
Authors note: The Phoenix Project is an unconventional story about love and loss and the hard part in between. It is a Reverse Harem romance with multiple love interests and not a triangle in sight.
Due to its mature content, readers should be 18 and over.
Tags:
Genetic Engineering Science Fiction eBooks