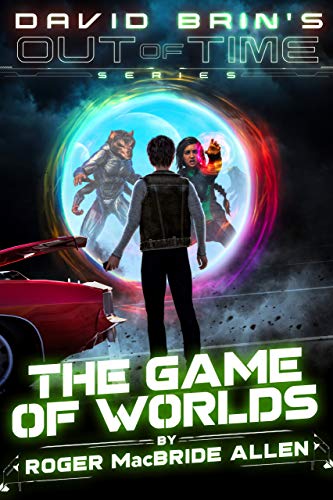 In the year 2345, young heroes yanked from the 20th century and beyond must fight an enemy more skilled, cunning, and dangerous than they ever imagined. But these young heroes are the world's only hope.
Adam O'Connor is no stranger to trouble. His most recent stunt – setting off firecrackers in a teacher's car – has landed him a school suspension.
But even Adam can't have predicted the brand of trouble that awaits him when he's yanked to 2345 to attend an historic meeting between humans and the warlike K'lugu and Devlins.
Will he display the "grit" that only a select few in his generation possess?
Will he become the hero that he is destined to be?
Go up and click Buy Now or Read for Free and get sucked into Roger MacBride Allen's tale of time travel in David Brin's Out of Time Series.
Tags:
First Contact Science Fiction