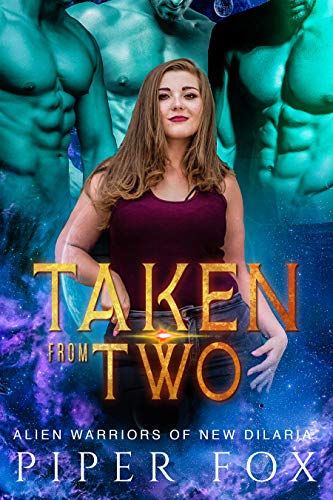 Marked by three smokin' hot alien warriors. Abducted by one in the night who doesn't want to share.
The mating marks of the Dilarians are sacred and cherished. Three marks on one mate is unheard of, but here I am.
Lanziel is trying to protect me from himself. I keep trying to show him that I accept him, but he thinks I should pick one of the others even though he can't seem to keep his hands off me.
Thisath keeps stealing kisses and leaving me all hot and bothered.
Ronric refuses to share me.
Now here I am in a beautiful cave full of all sorts of treasures and mysteries and a surly alien warrior who is demanding I'm his.
Here's the thing, I don't want to choose.
This is book two of three of Alyssa and her mates.
Tags:
Action & Adventure Romance