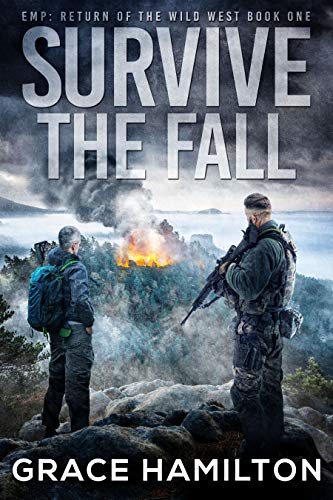 In the blink of an eye, survival of the fittest becomes a harsh reality.
This hunting trip is intended to get Greg and his dad to end their feud. Greg Healy isn't fooled. Even Greg's teenage daughter or the hunting buddies of his father would not be enough of a shield to repair the gap of long-standing resentments along for the ride.
When they find their new equipment is dead without warning, they've barely been dropped off in the remote Canadian wilderness. In order to find their way home, they will now have to rely on each other and resort to Old West ingenuity before the hunter becomes the hunted.
For seventeen-year-old Darryl Healy, on his grandparents' cattle ranch, things aren't any better. After a national cyberattack, when the lights go out, fearful obligations fall squarely on Darryl's unproven shoulders as a power-hungry politician is determined to confiscate the wealth of the ranch, by any possible means.
As each party tries to conquer this frightening new post-apocalyptic world as the vast wilderness separates them, danger and death await the Healy family. And a bargain with the devil might be their only saving grace in order to escape the nightmare.
Tags:
Post-Apocalyptic Science Fiction