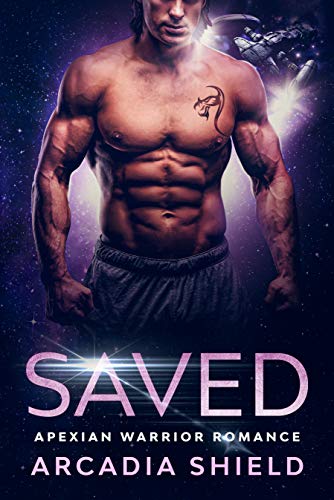 If this mission fails, they all die. And if Dallin doesn't let Sloane in, he'll lose her forever.
Dallin's solace is his lab. Ever since the experiments to enhance his abilities went wrong, he's awkward around everyone. He's better off helping the crew of the Apocalypse stay safe, and keeping his head down. Especially as the Siblet have almost finalized their deadly plans.
But his gorgeous human partner, Sloane Harper, has other ideas. And damn, if that female doesn't tempt him to try something different. But if he does, the consequences could be devastating.
Sloane adores Dallin. He's smart, sexy, and determined. And even though he has his weird quirks, he's practically perfect. But there's a problem. He doesn't notice her. What can she do to break down that solid alien wall? Or should Sloane admit defeat and accept love isn't for her?
When they're thrown together to save the crew from a devastating poison, Dallin must face his fears, leave his solace, and admit he loves Sloane before it's too late, and he loses everything.
This standalone action-romance novel has a crew of feisty, smart women, gorgeous Apexian alien warriors, action-packed battles, funny, quirky alien critters, and steamy scenes set in space.
If you like muscled alien warriors, women who know how to throw a punch, and steamy romance, you'll love Saved, book six in Arcadia Shield's sci-fi romance series.
Tags:
Science Fiction Romance