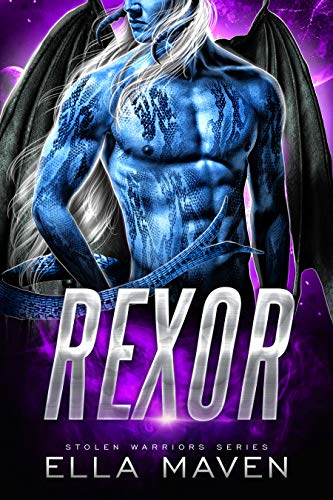 Before, they thought I was dangerous, but now that I have to protect a woman… I'm merciless.
Daisy: I'm a glass half-full kid, but my perspective on life has really been challenged this past week. Aliens, first of all, exist. Yeah, the doozy is here. They snatch humans from Earth, second of all, and they're not sweet about it. Just like at all. Rage problems are seemingly abundant in other galaxies.
My situation worsens as I hear that in some completely effed-up alien gladiator games, I'm the prize. Now I'm just going to say it—my glass is empty, and it doesn't look good to me—my glass is empty.
Rexor: I used to be a proud Drixonian Warrior once. I'm an experiment that's gone bad now and a former gladiator who can't contain his bloodlust.
I can't let her fall into the clutches of monsters who break her when I see a human woman with sun-shine hair in danger. With the intention of saving her, I stole her, not holding her to myself. She's pretty and happy. I am a hideous shadow of what I was once and losing my mind with the rotation of the planet. All I know is that I would do anything to protect her when we are on the run from our enemies. Even if I have to break up to do it myself.
With a lot of action, Rexor is a SciFi Alien Warrior Romance, a heroine who's always trying to look on the bright side, and a tortured hero with a few… upgrades.
Tags:
Science Fiction Romance