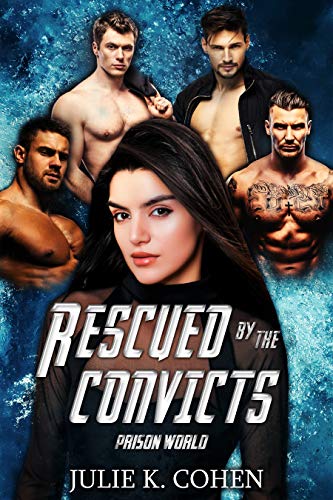 Section B on the prison planet is simply a greenhouse, right?
The prison planet Veenith holds secrets.
Like Section B, a greenhouse with vegetables…
And illegal activities, the type that get a woman beaten for trespassing.
Then there are the prisoners who have gone missing.
Some will be found when the snow melts.
Others, well, that ties back to Section B.
When Melina discovers the secret of Section B,
Her world is turned upside down.
She's torn from the four men who stole her heart,
And sold to the deadliest, most violent man on Veenith.
The murderer bent on giving her to his twenty+ men.
Except he has plans for her that even she couldn't imagine.
◆◆◆
Rescued by the Convicts is a steamy reverse harem romance set on a prison planet where women are scarce and love scarcer. Melina's story started with Taken by the Convicts.
Tags:
New Adult & College Fantasy