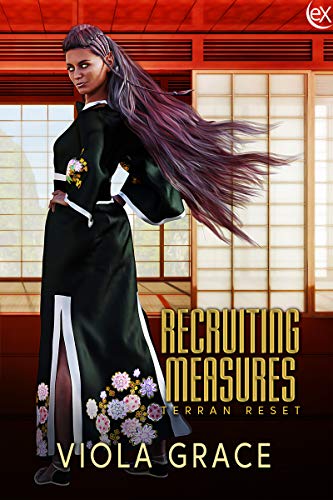 Kyna was shocked when she got an invitation to the Reset Project. She was even more shocked when she found out that her nephew had found her application from decades earlier and forward it to the Volunteer Project.
She had been mature then, she was older now, but her body was still her prison. Wracked with two types of arthritis, her body had been a temple to pain since childhood. The project says that it can reverse the effects on her body, so she cannot believe it actually works.
Kyna gains her health with a few additions. Her hair is darker, longer, and her ears are pointed. The one fun alteration is her eyes, as she is tired of being overlooked.
Kyna lands on Rai and begins her career helping the local retreat for wounded guardians to organize, and from there, she branches out and starts to perform her contracted obligation in guardian recruitment.
A few years pass, and she comes home to a full house, her normal room occupied, and she is given one of the VIP rooms. Across the hall is a guardian who is a little gruff but very charming, and there is pain in his eyes. She was always very comfortable with pain.
Tags:
Space Operas