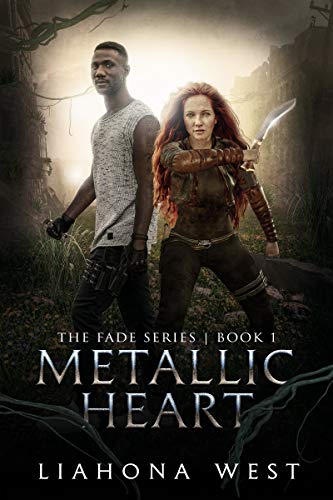 "Healing from trauma is not like those flat roads down there. It is like white water rapids; sometimes you know what you are doing and sometimes you have to hold on for dear life. You can get through this. It will get better."
TWO PEOPLE BONDED BY A DARK SECRET. ONE WAY TO SURVIVE.
Eloise keeps seven knives on her body at all times. One for each year since her sister's violent death. As the only person in the world with nanites in her blood, her one mission is to save the life of a single person – the young boy her sister loved best.
Until she can't.
Above ground, Bannack returns to reap the rewards owed to him for his seven-year service. He never expects to find Eloise, a woman from his youth, and he certainly never expects her to bring forth emotions he thought eradicated.
Hunted by a powerful woman who connects them both, Eloise and Bannack must make the bravest decision they've ever made.
They must live.
Tags:
Multicultural & Interracial Romance