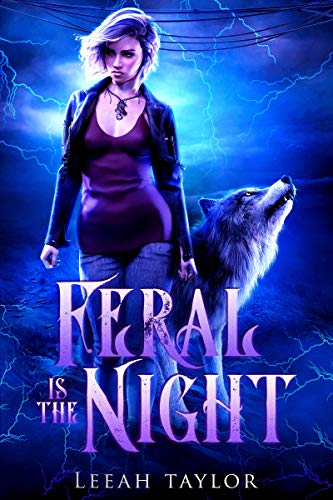 The world ends, and everything is ripped apart, even fated mates…
We had it all figured out with the world at our fingertips. Carver was ready to be alpha. I finally found my place in our pack. But a fever took the world by surprise and gave birth to Feral monsters. Everything we knew was gone, along with our bond when he chose the pack over me.
Now I'm just trying to survive to protect the people I call family. I didn't ask to be their leader but I'll be whoever they need me to be to keep them safe. When Carver comes out of nowhere and drops in the middle of my life with a horde of Ferals on his trail, it threatens my people and everything we've built.
I give him one night but once I learn how wrong I am about the end of the world and our mate bond, it's all I can do to survive the night to find out if there's a chance of salvaging any of it.
Feral is the Night is a steamy shifter romance set in a post-apocalyptic world and the first book in the Feral Night World trilogy. It has violence, cursing, and all the steam on the page!
Tags:
Fantasy & Futuristic Romance