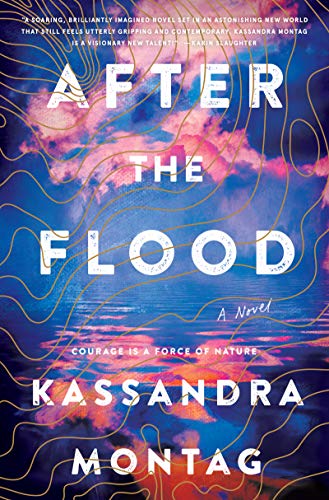 (4.3 / 5)
BLURB
After the Flood signals the arrival of an extraordinary new talent, an inventive and riveting epic saga.
From now on, our universe has been completely converted a little over a millennium. After years of progressively overtaking the continent, increasing floodwaters have eroded America's excellent seaside towns and then its country, abandoning nothing but a colonial archipelago encircled by profound accessible water.
In the few surviving outposts of civilization, stubbornly autonomous Myra and her precocious seven-year-old girl, Pearl, fish from their tiny ship, the Bird, visit frozen soil to trade only for goods and data. Myra has been grieving for seven years the death of her eldest sister, Row, who was robbed by her dad following a huge dilution that destroyed her Nebraska house. Then Myra abruptly finds in a brutal conflict with a foreigner that Row was last seen in a far-off camp close the Artic Circle. With her usual warning aside, Myra and Pearl start on a dangerous journey into the cold southern waters, expecting that Row will still be there.
Myra and Pearl unite armies with a bigger vessel on their trip and Myra discovers herself connected to her fellow travelers who expect to construct together a secure place in this hazardous fresh globe. But truths, desire, and betrayals are threatening their vision, and after their lives turn a shocking — and bloody — turn, Myra can no longer overlook the issue of whether keeping Row is worth putting Pearl and her fellow tourists in danger.
A compulsively readable book of grim desperation and rising promise, After the Flood is a beautiful, action-packed, and sometimes scary adventure mixed with wonder— an affective and entirely unique story that is both redemptive and amazing.