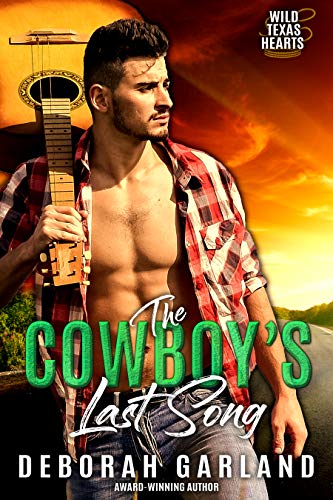 He's the devil in a cowboy hat with a velvet voice. I fell for him seven years ago. I won't be fooled again. Then I met his daughter and I'm a goner.
Jamie:
I chased fame my entire life and it's been a brutal journey from rising star to damaged goods seven years later. I've cleaned up my act since getting custody of my daughter, but balancing being a single dad and music god hasn't been easy. I've lost another contract and have only one more chance in Music City.
Only my success rests in the hands of a woman who probably hates me.
Harper:
I make stars shine and dreams come true. As the Nashville Hitmaker for a small record label, I'm facing my biggest songwriting challenge yet: a hit for Jamie Miller, country music's bad boy. Blue Rock Records may have overlooked his tattered reputation to boost profits. But all I see is the man who broke my heart seven years ago.
I'm determined not to fall under Jamie's spell again. I'm vying to be Blue Rock's next CEO, that means keeping my relationship with Jamie professional. When he uses his most irresistible quality to make me melt: his daughter, my resolve crashes harder than his last album.
With a month until Jamie goes on tour, I give into some forbidden sexy time with a man I've wanted for seven years.
But falling for Jamie's daughter wasn't part of the plan.
And the pain of losing them both is the hit no one saw coming.
The Cowboy's Last Song is part of the Wild Texas Heart Cowboy Series but can be read as a standalone. No cheating. No cliffhanger. HEA Guaranteed.
Grab the whole series:
The Cowboy's Forbidden Crush- FREE
The Cowboy's Last Song
The Cowboy's Accidental Wife
The Cowboy's Rebel Heart
The Cowboy's Christmas Bride
Follow Deborah for updates about new releases!
Tags:
Pop Culture Music