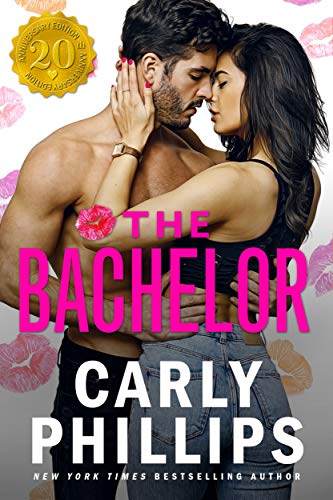 The Chandler Brothers from New York Times Bestselling Author Carly Phillips are back!
He's got wanderlust and no intention of settling down.
She's home to stay and has put her bad boy ex in her rearview mirror.
After spending his life abroad, embracing his freedom at every turn as a foreign correspondent, Roman Chandler finds himself the brother nominated to deal with his ailing mother's matchmaking shenanigans. Thanks to a coin toss, he needs to find someone to marry and fast. It shouldn't be that hard in sleepy Yorkshire Falls where women fall over themselves to hook a Chandler man.
But Roman only wants the one woman who got away.
Charlotte Bronson is back home to put down roots and get her lingerie business off the ground. She's not interested in her past or a man that chose to chase breaking news stories to the far corners of the earth over her. No matter how good they used to be or how combustible their chemistry still burns.
It's up to Roman to convince Charlotte he's a changed man and here to stay.
In honor of THE BACHELOR's 20th Anniversary all three books have been updated and will be reissued with gorgeous NEW covers with the same content but modernized for your reading pleasure. The BACHELOR was the first book that Kelly Ripa chose for her Reading with Ripa Bookclub.
THE CHANDLER BROTHERS
The Bachelor – Book 1: ASIN B08HKJDGML
The Playboy – Book 2: ASIN B08HKJPFWJ
The Heartbreaker – Book 3: ASIN B08HKGB427
All books stand alone.
Tags:
Romantic Comedy