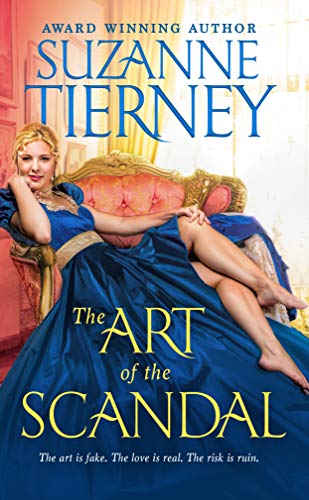 (5 / 5)
BLURB
In this sizzling, award-winning historical romance, an impoverished English Rose with a peculiar eye for art forgeries and a revenge-seeking South African with a priceless collection match wits.
The art is falsified. Love is true. It's the risk of destruction.
​May, 1850, London, England "Beware, darling. Disaster rolls in on a whisper." Jilted by her fiancé, abandoned by her father, and scorned by her friends, Lady Lydia Pierpont and her pregnant, 15 year-old sister will be homeless by midnight unless she can charm the deed of her family's home out of the mysterious South African who won the estate in a poker game.
Simon Cohen has no moment for gallantry, grieving about the loss of his Jewish dad and English mum. He's out to retrieve from the aristocracy that embarrassed her the title of his mother. With a million-strong painting portfolio and a gift from the National Gallery, vengeance is within grasp.
But when Lydia finds out that at least one forgery is included in Simon's memory trove, they hit a bargain. She's going to fuck the fakes out and if his collection debut goes smoothly, she's going to win back home. She will bear the fault if she loses and go to jail.
Together, Lydia and Simon will feign an engagement, delve into the world of art forgery, and navigate the narrow-minded prejudices of London society to discover that love is forged, never faked.