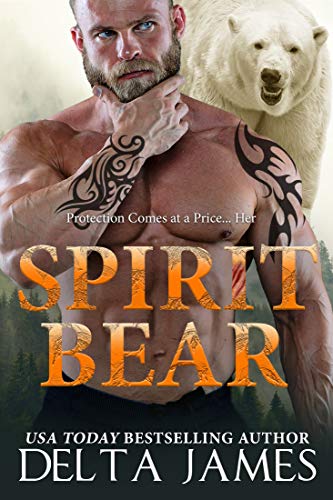 It's the time of the rut…and she's at his mercy.
Noa Bishop, investigative reporter, is determined to uncover the truth of the "accidental" deaths of her friend and a conspiracy theorist. She realizes she's on to something after a break-in at her loft and she calls the one man she thinks can keep her safe…Boone Daniels.
Now making a living as a back-country guide and mercenary, Boone agrees to keep Nora safe…for a price: Nora must agree to all of his sexual needs. And he has many.
But when old feelings for each other start to rise to the surface, the truth Nora seeks also brings them both closer to danger. The truth is far too close to home—proof that a parallel species evolved alongside mankind.
The secret has been kept for millennia and Boone is one of them… a Spirit Bear Shifter; and it's time to mate.
Tags:
Werewolf & Shifter Romance