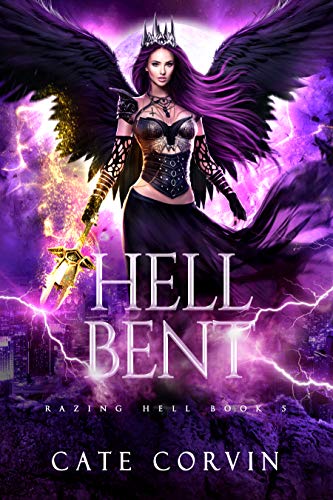 They tell me to abandon all hope.
They tell me the path to freedom is impossible.
But I will never bow to defeat.
The darkest times can always get darker. With Satan inhabiting a new body and allied with the Queen of the Dead, it seems all the light in the world is gone. I'm nothing but a bird trapped in a cage, prisoner to the madness of Queen Ereshkigal.
But things aren't always what they seem.
My men will risk death to come for me, and the past linking us all together is coming full circle.
Destiny brought me to the underworld for a reason. It's time to take a leap of faith and become what I was meant to be.
Not a caged bird, not an angel, and certainly no saint- but the hellbent incarnation of eternal love and war.
And all will fall before me.
Hell Bent is the fifth and final book in the Razing Hell trilogy, a steamy reverse harem romance for mature readers with a happily ever after.
Tags:
Fantasy Romance