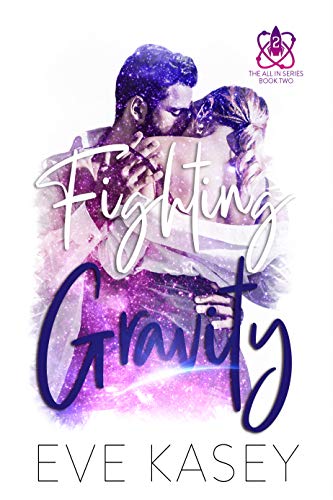 "You, me, and the stars."
What do you do when your personal and professional life gets smashed to bits by a jerk named Chad? If you're Rosie, you change your number, start your own architecture firm, and barely trust the ground you walk on. You certainly banish the spark you feel when you meet Tate, the too-handsome billionaire who's just hired you to design a hotel.
Sure, his words are even prettier than his face. Yes, his touch brings Rosie to her knees. Of course, he'd take her on the best date of her life. But he's an out-of-town billionaire. With secrets. Theirs is a situation designed for disaster.
Tate's never looked for love. In his family, it's love or legacy, never both. Tate prefers the legacy. In business he trusts. But that changes the moment Rosie walks into OrbitAll, Tate's space tourism company. He knows fate when he feels it, and his fate is the redhead with stars in her eyes and scars on her heart.
When they're together, Tate forgets all about the 'legacy over love' family motto hanging over his head, or that in the Geier empire, if you're in love, you're out. Rosie forgets that Tate is anything but the planet's best kisser. He can't be a threat to her patched-up heart; not with the way he makes her feel.
But when a new secret is revealed, love, legacy, and everything they've built come crashing to the ground.
Fighting Gravity, Book Two of the All In series, is a steamy contemporary romance with a beta billionaire, a broken heroine, and a guaranteed happily ever after. The All In books are standalones in a series with no trigger warnings.
Tags:
Science Fiction Romance