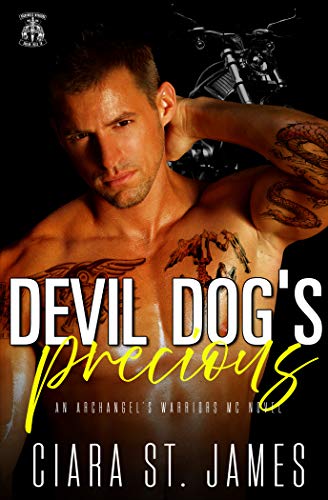 Devil Dog:
He never thought his days as a Marine would be
needed like this.
A young pregnant mother falls practically at his
feet: beaten, scared, running and then in labor.
Everything about her captivates him in one glance:
her, her daughter, and now her newborn son.
But she's not free. Her soon-to-be ex isn't done with
her yet.
Devil is willing to bide his time.
He's determined to free her, then claim her for his
own, using all his deadly skills.
Ashlee:
Years of abuse have taken their toll.
Running in the past never worked, but with the
Warriors help, maybe this time it will.
She can't let him hurt her kids, she won't.
A chance meeting with some bikers changes her
life.
And one of them makes her feel something she's
never felt
But will she let Devil Dog in or will harsh words
said in the heat of the moment, ruin them?
What happens when a man is willing to beg, plead, and do anything to get back his new family and keep them safe?. Because one thing is for sure, he can't live without Devil Dog's Precious.
Tags:
Contemporary Romance