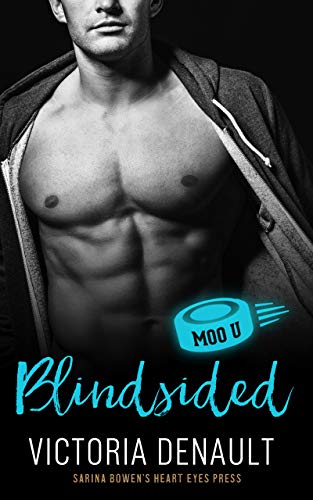 What if Romeo wore hockey skates, and Juliet was raised on a farm next door?
As a life-long Vermonter, there are three beliefs I've always held true:
Our family farm is everything
Hockey is a close second
The Todds next door are our sworn enemies
But this season will test everything I stand for.
I have an illicit side job that could cost me my hockey scholarship. And now Maggie Todd knows my secret. She's waiting for the right moment to use it against me. But every time I face off against her, I learn things I shouldn't want to know. Like how deeply her competitive streak runs, and how sexy that is. And how easy it is to make her blush… everywhere.
An Adler and a Todd cannot be lovers. Breaking that rule is like pulling a pin on a grenade–everything in my life could blow up. Can we surrender to these feelings… or will our families' feud make us its next casualty?
Tags:
New Adult & College Romance