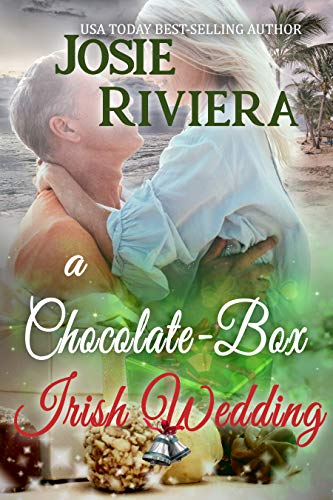 A woman who wanted more. A man who wanted her. Can they rediscover their love in the seaside town where it all began?
From USA Today bestselling author, Josie Riviera, comes a Sweet and Wholesome contemporary romance in the beloved Chocolate-Box series!
Colum O' Brien, a professional ballet dancer, is still hurt from a break-up four decades earlier. All this time, his heart has gravitated toward the woman who left him behind.
Sure, he's moved on with his life, but he's never forgotten his childhood sweetheart, Keira Murphy.That is, until he meets her again. Because his father is marrying her mother.
Keira was a famous runway model who moved away from her seaside Irish town with dreams of becoming a superstar. She left everything behind, including Colum.
With her skills as a seamstress, she's now determined to return and open her own shop. Only she never expected to see Colum again—or to be instantly connected to him, just like when they were next-door neighbors and childhood sweethearts.
But when the pressures of demanding work schedules and living miles apart prevail, will it make their second chance at love impossible?
Or will their individual journeys lead them right back to where it all began?
Don't miss Josie Riviera's sweet chocolate-box romances!
A Chocolate-Box Christmas
A Chocolate-Box New Years
A Chocolate-Box Valentine
A Chocolate-Box Summer Breeze
A Chocolate-Box Christmas Wish
A Chocolate-Box Irish Wedding
Chocolate-Box Hearts 3 book Set
Scroll up and order today!
Tags:
Romance Anthologies