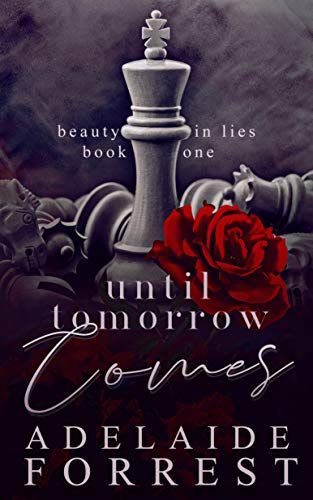 Rafael
I came for war. I left with an obsession.
With one look, Isa captivated me. She consumed me, drawing me into her world without ever knowing the dangers of mine.
I intend to make her mine, no matter what lies I need to tell to manipulate her into falling in love with El Diablo. It should be simple enough, but secrets lurk in the depths of her multicolored eyes, and I'll do anything to understand what broke her before I had the chance.
Because she's mine to break.
Isa
Rafael Ibarra tore through my life like a raging inferno.
Consuming every part of me he touches, he promises to show me passion and the real Ibiza. Though our tryst can never be anything but temporary, I never want to leave the man who makes me wish things were different. But there's a nightmare hiding within his multicolored gaze, a phantom rattling at the cages who wants to devour me, to take me and claim me as his.
He's temptation, pushing me toward sin with his wicked touch. But the sins of the flesh are different from the sins of the mind, and as much as I hate his secrets…
I will never tell him my own.
Until Tomorrow Comes is book 1 of 4 in the Beauty in Lies series and ends on a cliffhanger. This is a DARK mafia romance and contains graphic violence, mature content, and elements that may be triggering. Please read at your own discretion and see the specific content warnings at the front.
Tags:
Kidnapping Crime Fiction