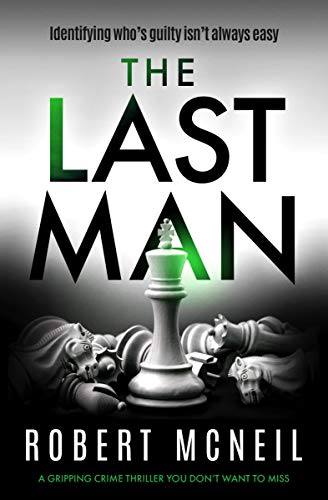 Identifying the guilty isn't always easy…
DCI Alex Fleming returns to work after convalescent leave to find that the Assistant Chief Constable wants him to review an old cold case.
William Stroud, a union activist, was shot dead five years ago after a strike at the Atomic Weapons Establishment organised by the union leader, Bill Kauffman. No one had ever been arrested for the crime and, unknown to Fleming, MI5 have an interest in the case.
When Fleming later finds out they do have an interest in what is going on at the AWE, he realises how deep he is going to have to dig.
After speaking to the original officer who investigated the case, he learns that another activist was the main suspect.
But as the body count rises and Fleming uncovers an extramarital affair, he realises the answers may lie in a very different place…
Also available in the DCI Alex Flemming Series:
The Fifth Suspect
The Last Man is the second book in the electrifying DCI Alex Flemming Series, but can also be read as an unmissable stand-alone. If you enjoy reading authors like D.S. Butler, Robert Bryndza and Charlie Gallagher, you'll love this gripping new thriller.
Tags:
Serial Killer Thrillers