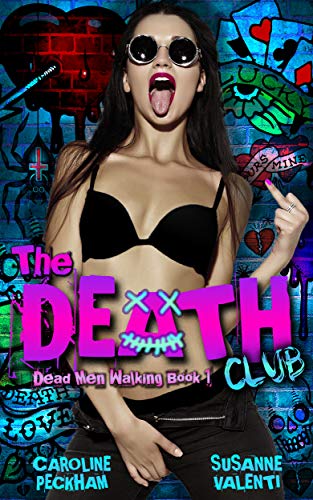 Chaos. Carnage. Killing.
The three Cs that make my life complete.
I know killing technically doesn't start with a C – but wouldn't life be better if it did? Just like it would be better if the Devil was my boyfriend, Santa wasn't a d*ck and I didn't live under a bridge.
I wished for my life to improve, but it didn't. I was kidnapped, sold, sold again, stuck in a death game, sold AGAIN and now I'm living in a serial killer's basement.
Oh and there's another dude down here who lives in a cage and doesn't talk. I call him Dead Man on account of his soulless eyes. He either wants to kiss me or kill me. I can't decide which I want most.
Anyways, my hot, tattooed, muscular insane Irish captor thinks I might make a good hit woman once he trains me up. Which is a freaking insult by the way as I'm already the best killer in town. Ask anyone. Except the cops. Don't ask them or they'll send me back to that creepy asylum where they gave me the crazy pills. But shh, that's a secret.
Want to know another one? I quite like it here. Every day is anarchy and that's my favourite flavour.
So I think I'm gonna join The Death Club and let my freak flag fly.
This is a brand new dark romance series set in the same world as the Brutal Boys of Everlake Prep series with character crossover. Each series can be read independent of each other.
Tags:
Organized Crime