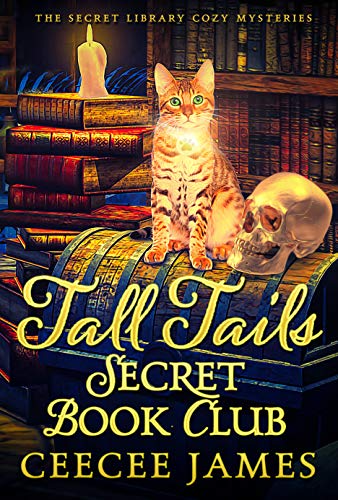 A mysterious mansion, a suspicious death, and a cat too smart for its own good…
When Laura Lee took the summer job as a housekeeper at the old Thornberry Estate, she knew it was a creepy place, but she had no idea how creepy. Mrs. Fitzwater warned her to keep her mind on her work and her nose in her own business, but one thing after another leads her astray, between the manor giving up its puzzles as she goes about her work, fun secrets to share with the clever ladies in her book club who are always up for a mystery, and a cat that seems to know more than she does.
The death of a chauffeur just outside the estate gates changes everything and suddenly creepy turns to deadly as Laura Lee finds herself in the middle of a murder investigation. When the police seem unable to solve the crime, can Laura Lee and her intrepid club find the killer before the killer finds Laura Lee?
Tags:
Cozy Crafts & Hobbies Mystery