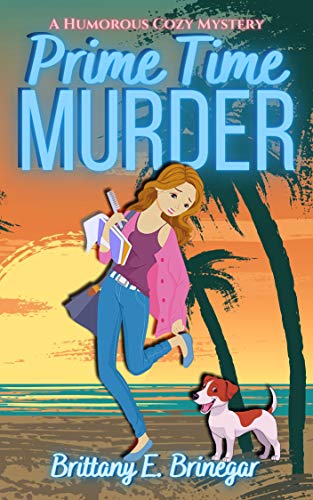 She's little. She's feisty. Spoiler alert, she's not the killer.
Move to Hollywood. Catch her big break. Become a movie star. Nowhere on Becky Robinson's to-do list does it say discover a dead body or become the prime suspect.
Becky's first day on set is anything but glamorous. Between coffee runs and walking the star dog, she discovers the body of a prominent actress. Not exactly how she pictured seeing her name in the papers. And they didn't even spell it right.
After finding evidence at the crime scene, the cops are on her trail and a Hollywood hunk is in the hot seat.
To clear her name and discover whodunit, Becky rubs elbows with Tinseltown insiders. With the help of her best friend and an adorable puppy, they attempt to expose the killer before he claims his next victim.
———————————–
Prime Time Murder is the whimsical first installment in the Hollywood Whodunit cozy mystery series.
If you love clumsy heroines, a Hollywood backdrop, quirky suspects, and an adorable rescue puppy this series is for you!
Tags:
Amateur Sleuth Mysteries