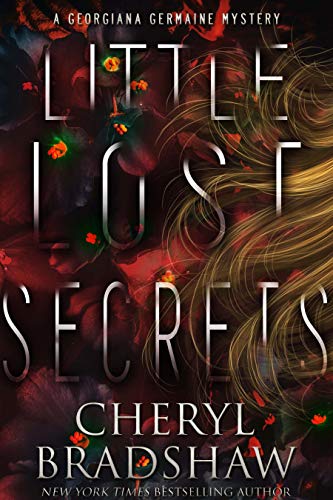 From New York Times Bestselling Author Cheryl Bradshaw comes book two in her exciting new mystery series.
When a dead body is found in the walls during a home renovation, detective Georgiana Germaine gets swept into a cold case murder. Whose body lies within the walls of the house and what ties does it have to the death of Georgiana's father more than three decades earlier?
Love mysteries with a surprising twist? Little Lost Secrets will hook you from the first page.
Books in this Series:
Little Girl Lost (Book 1) 2021 USA Today Best-Selling Book
Little Lost Secrets (Book 2)
Little Broken Things (Book 3) Pre-order Now!
Praise for the Georgiana Germaine Series:
"Excellent start of a new series." Sherron, Vine Voice
"A well-plotted story with a couple of surprises/twists." Marsha Jo, Vine Voice
"This one you won't put down." Shirley
"If you like strong female leads, Georgia's Germaine is the gal for you!" Nina
"I absolutely love Gigi." Tamara
Tags:
Kidnapping Thrillers