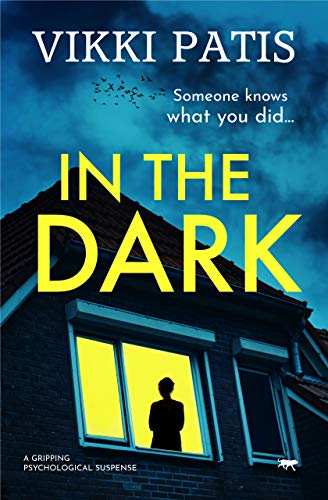 Someone knows what you did…
Is a situation ever black and white?
Liv knows what kind of boy her grandson is. She knows Seb would never do anything to hurt his girlfriend, Izzy. But could the shadow cast by his father be influencing the boy she loves?
Caitlyn, Izzy's mother, is desperate to reach her daughter, but she only seems to push her further away. Can she help her daughter or are Caitlyn's own demons standing in the way?
When an inappropriate photo of Izzy is shared online, no one is prepared for the ripples that threaten to tear their lives apart. Will the truth come out before it's too late?
Or is the damage already done?
Vikki Patis is also the author of the bestselling psychological thrillers Girl, Lost and The Wake. In The Dark is a gripping and suspenseful psychological thriller by bestselling author Vikki Patis. Girl, Lost will appeal to fans of domestic noir, as well as to readers of authors like C.L. Taylor, Claire McGowan and B A Paris.
Tags:
Psychological Fiction