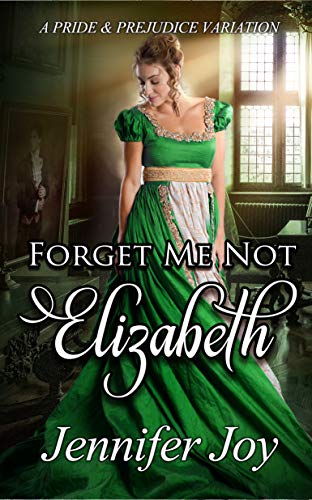 Can the heart remember what the mind cannot recall?
Elizabeth Bennet's Happily-Ever-After is shattered when calamity strikes on her wedding day. Unable to remember the man she promised to marry, Elizabeth soon comes to appreciate that Mr. Darcy is the best ally she could have when a series of disasters put her life in peril.
After one failed proposal, Fitzwilliam Darcy is finally confident that Elizabeth returns his love … until she shows up for their marriage ceremony with no memory of him. Proving his constancy, Darcy sets about courting his betrothed, determined to win her heart — again — but his wooing is interrupted when a mysterious malefactor conspires to keep them apart for good.
Working together, the amnesia-struck bride and her disgruntled groom discover an attachment more profound than the love stolen from them. But will they catch the murderous thief before it is too late?
If you can't get enough of Mr. Darcy and Miss Elizabeth, then you'll love this thrilling post-canon, sweet romance based on Jane Austen's timeless classic, Pride and Prejudice.
Forget Me Not, Elizabeth is the 4th book in the Mysteries & Matrimony series of standalone novels.
Tags:
Historical European Fiction