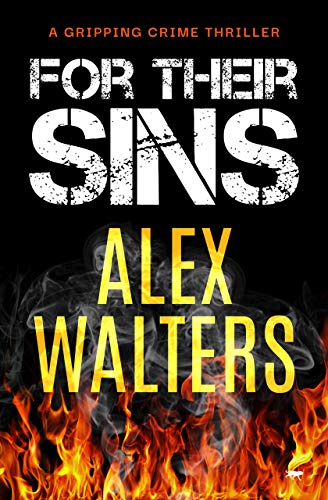 DI Alec McKay is back.
In the depths of a cold Scottish winter, an unidentified body is found in the heart of a solstice bonfire, apparently burned alive. Over a tense Christmas, a retired businessman goes missing, his body eventually found hanging from a tree in the coastal town. Another associate is found brutally murdered in his remote Highland home.
DCI Helena Grant wants to spend a romantic Christmas with her new partner, the crime writer Bill Emsworth. In her absence, DI Alec McKay and his team struggle to investigate the killings, their work hampered by staff shortages and hostile weather. As he tries to connect the murders, McKay discovers that the victims have links to a notorious investigation led by the late DI Jackie Galloway, the subject of a 'true crime' exposé written by Emsworth.
When another local businessman disappears, McKay fears that Emsworth, and even Helena herself, maybe in danger.
It seems the real answers lie deep in Grant's own past, and, with the killer closing in, her future becomes increasingly perilous…
What everyone is saying about the DI Alec McKay Series:
"It's impossible to put the books down until you've finished."
"A series that gets better and better"
"Twist and turns. And likeable characters"
"Full of red herrings and intrigue."
"A crime series that you can't miss."
"This crime thriller will keep the reader gripped from start to finish."
"Brilliantly edgy and creepy."
Also available in the DI Alec Mckay Series:
Candles and Roses
Death Parts Us
Their Final Act
Expiry Date
Alex Walters is a critically-acclaimed and best-selling crime and thriller author. For Their Sins is the 5th book in the DI Alec McKay series, but can also be read as a stand-alone. It's the perfect read for fans of atmospheric and gripping crime novels and will also appeal to fans of authors like Ann Cleeves, Peter May and Helen Fields.
Tags:
Serial Killer Thrillers