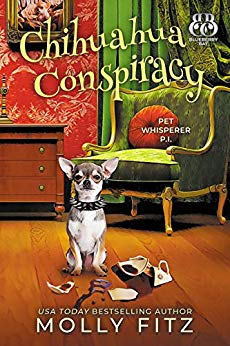 (5 / 5)
BLURB
My insane ancient Nan enjoys a whim to make choices. She started flamenco singing last week. She embraced a trouble-making Chihuahua called Paisley this week. This wouldn't be a big issue, except for the very crabby tabby who also resides with us.
Man, I never believed I would lose recording the name of Octo-Cat, but his silent protest is becoming too much to bear, particularly since we have just launched our fresh P.I. Company together.
Of course, things go from poor to worse when Nan and I find that somebody embezzled money from the local animal shelter. The shelter may not be able to keep its lights on if we can't find the guilty soon and those poor homeless pets won't have to go anywhere.
All I need to do is discover the robber, protect the pets, and save the day — all while attempting to discover a manner for Octo-Cat and Paisley to put their disagreements away and operate together as a squad. Yeah, good luck to me…