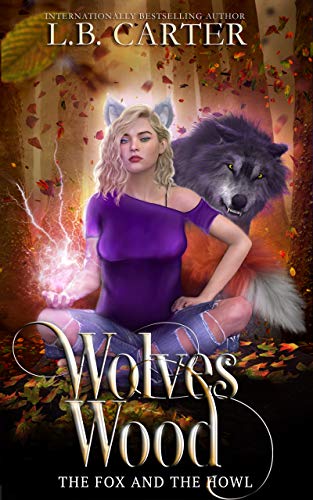 An age-old feud. Magic in secret. Romance Prohibited. Death puts a stop to everything… Or is this the cause?
Dot Pearson, the fox-shifter powered by black magic, I am a "abomination" and, as such, barred from Wolves Wood. The wolf-shifters of the Mills Pack, in turn, avoid the city… except for my best friend, Cooper Mills, who's not one to obey the rules.
If, on one of his hidden visits, we come across a dead wolf, I'm blamed, and my status tanks are threatened or threatened.
Now, before the alpha starts the fox search, I have a 72-hour mourning period to locate the true murderer. And Coop must follow the chase before he reveals our attempt to validate my alibi and loses his life too.
I do not know who to trust, with strangers floating into Bristol in the autumn wind and the dead whispering from the grave, exhuming secret truths about my strength. Which side would I choose: the dark family who lied to me, or the loving man whose father wants me dead? Forget about spending my first year at uni.
*** In this blend of haunting urban fantasy and m/f star-crossed friends-to-enemies-to-lovers paranormal romance, ideal for fans of Deborah Harkness, Anne Bishop, and Christine Feehan, prepare for an ancient feud of shifters and witches with a fuzzy little fox thrown in the centre.
Tags:
Metaphysical Fantasy eBooks