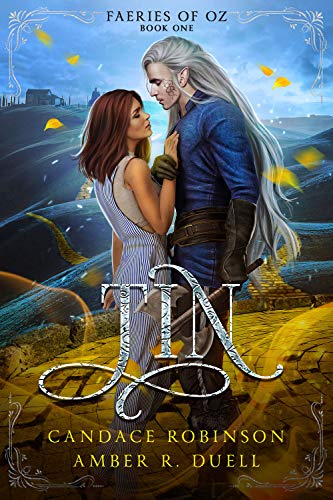 For all the wrong reasons, Tin is the most popular Fae in Oz. He is the ultimate killer, cursed with a stone heart: brutal, powerful, and cruel, with thousands of murders to his credit. Tin does not hesitate to embrace the unsavory deal as his old friend, Lion, offers him a small fortune to deliver Dorothy to the South for his lover to wear the girl's head as her own.
Dorothy Gale lost everything, her dog to age, her family to sickness, and now her farm to foreclosure. The whole town thought she was nuts about believing in a faerie universe called Oz, but she couldn't help thinking she was right after ten years had passed. So when in her wheat field, an emerald green door opens, she leaps at the chance to return to the only place she ever felt like she belonged to.
Tin wasn't expecting a grown woman to walk through the portal, just as Dorothy wasn't expecting Tin to get his stone heart back, but Oz holds more surprising items than either could have anticipated. Behind glamour, sorcery has concealed deadly lies, caught innocents in curses, and left the land of Oz in chaos, none more than the South. Their lives begin to make sense again as Tin and Dorothy fly together for the second time in a decade. Soon, before Lion takes the head of Dorothy and Tin's cursed heart is forever doomed, they must decide who to give their loyalties to.
Great for Sarah J. Maas fans and Laura Thalassa fans.
Tags:
Fantasy TV
,
Movie & Game Tie-In