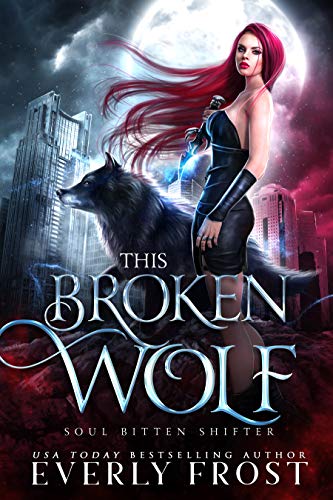 I am a wolf shifter cast into the hands of fate.
Captive. Wrecked. Undone by a bond I never expected.
Another wolf has me now, and I am his to ruin.
Tristan Masters, the ruthless alpha whose destiny threatens to destroy him, has sworn to come for me.
But if he does, he will put the lives of his entire pack at risk.
I am the spark that could ignite Tristan's fury, but I'm strong enough to resist.
I will fight the pull of darkness that I sense growing inside me, my true nature that I'm only beginning to understand.
This dark wolf will not break.
Content information: This is a dark urban fantasy romance, the second in the Soul Bitten Shifter series. Recommended reading age is 17+ for sex scenes, violence, mature themes, and language. Ends on a cliffhanger.
Scroll up and one-click your copy of This Broken Wolf.
Then complete the series with This Caged Wolf, the final book in the Soul Bitten Shifter series.
Tags:
Norse & Viking Myth & Legend