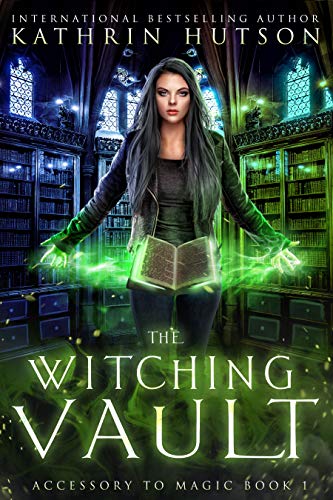 Run the Vault of Witching. The Gateway Protect. Please tell. And don't get murdered.
Jessica Northwood can't keep a job to save her life following her release from the magical jail. But when an apprenticeship opens at a spellbound bank, she doesn't ask any questions, she can't really say no… but she should certainly have.
For decades, the founders of the bank stood in the upstairs hall between the Doorway and the occult syndicate that claimed it for themselves. The scryer witch, as the present owner, is expected to have that under control. But Jessica's employment contract now states that when the woman ends up dead, she's the one charged with this lethal duty.
Jessica has no idea what she's doing… and she won't be allowed to leave the bank. Jessica needs to determine how far she is willing to go to keep this job, since she works with magical clients who know the stakes far better than she does. And she'll end up as dead as the body in the lobby if she doesn't. Or worst. Worse.
In this snarky, fast-paced Urban Fantasy Adventure by international bestselling author Kathrin Hutson, Ilona Andrews' Innkeeper Chronicles meets The Magicians.
Scroll up your copy now to one-click and join the chaos!
Tags:
Action & Adventure Romance Fiction