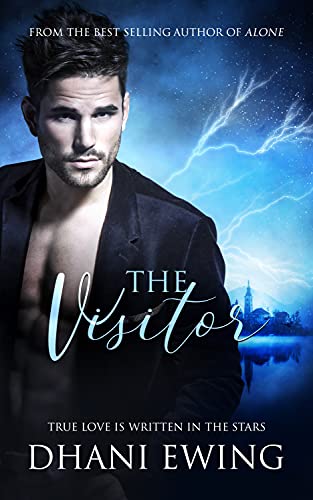 True Love Is Written in the Stars… At least, that's how it appears.
For Dalton, spending just one night with Raven shaped the last ten months of his life. But allowing her to walk away was the biggest mistake he had ever made. Searching yielded no results, until one day, when all hope was lost, she returned.
Accompanied by her mother, Adriana Andre, First Lady of the Republic of the United Kingdom, Raven carries mankind's biggest secret, and a reminder of the night she and Dalton spent together.
Finally revealing her true identity and the nature of her first visit, a stunned yet disbelieving Dalton is asked to suspend everything he holds dear and embark on an unimaginable journey back to the other side.
Arriving safely at their destination, Dalton is introduced to ruling President, Phillipe Andre, who delivers the bombshell news that all travel through The Gate must cease immediately.
Threatened with eternal separation from the woman he loves, a choice must be made, but will it fall to him or Raven to make the ultimate sacrifice?
Will true love find a way to cross the great divide?
Immerse yourself in this stunning sequel to The Stranger and discover Dalton and Raven's destiny.
Tags:
Metaphysical Fantasy eBooks