The Queen of Cursed Things (Serpents and Kings Book 1)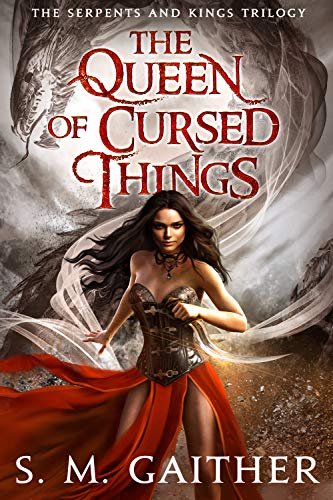 (4.6 / 5)
BLURB
She's a holy and lethal clan's last member.
He's a hazardous mystery of the crown prince.
They're going to save the empire together. Or wreck it.
Decades earlier, the High King of Sundolia waged a conflict that overcame the Serpent clan and pushed them out of the empire, decreasing them to nothing but myths spoken of in sometimes scared voices.
But they have not left quietly.
Their donation of departure included curses now resting in the soil of the empire, under the shadow of its jungles, wandering through the waters of its waters. Growing progressively inactive as the years move under that increasingly tyrannical high king's reign.
Until Alaya — a youthful lady with a concealed serpent tattoo that is not supposed to exist — accidentally opens up one of them.
Then there's another.
And abruptly she discovers herself banished from her settled village and forced to pursue the reality about her missed clan and the so-called curses that they left behind. With regard to her true home. About a force, taken from the goddess of the Serpent herself, allegedly sitting in that house. It's the kind of force that might assist her defeat a dictator, reveal the truths he's told, and bring an end to his conflicts.
Sundolia's crown prince argues that he likes to bring an end to those conflicts with her. He just wants to help her find that power so that he can undo the horrors created by his father. All they need to do is find a way of trusting one another.
But the nearer they get to that strength, the more the truth— and the trust— becomes complex. The more dangerous waking power of Alaya appears. And the more she starts to ask: if you were raised a curse, can you still be the champion?