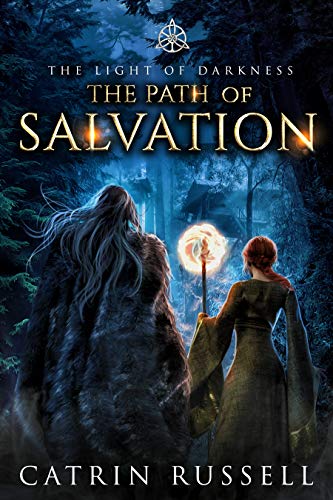 The stench of death in the interrogation cave no longer disturbs the High Priest. Nor do the horrific screams of the demons within.
He drives his priests with fanatic fervour. They gather more prisoners for his demonic experiments and slaughter any demon that gets in their path. Not even young demon children are can escape his righteous wrath.
As her beloved Temple village transforms into an army training camp, Anaya finds herself increasingly torn. Especially since her past encounter with the elusive demon Samael has brought unexpected consequences.
She seeks a course to deliverance, to cleanse her blood-stained soul.
Back among his brethren, Protector Prime Samael, of the fights his own battles. Breaking the rules and acting on instinct has cost him dearly. A primordial bond now sings in his veins, and he fights against its unyielding call.
Torn in between resentment, desire and need, he must pave his own path, in pain, suffering and sorrow.
Past horrors return to haunt the present. Ancient prophecies are brought to life. In the centre of it all, two paths forged,one of darkness, another of light.
Where will the Goddess lead them?
The Light of Darkness is ideal for readers who enjoy High and Epic Fantasy with dark undertones and a touch of romance.
Download to continue the gripping tale of Anaya and Samael.
Tags:
Nordic Myth & Legend Fantasy eBooks