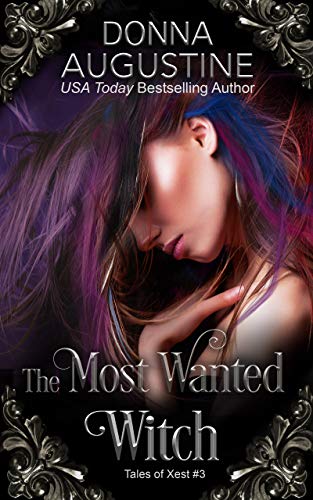 A darkness has settled over Xest, as roaming hordes of grouslies prey on the vulnerable. Witches and warlocks fear walking the streets, as lines are being drawn, and sides are taken. There's only one way to stop the destruction coming, but tracking down an evil that doesn't want to be found isn't easy.
When a demon from hell shows, threatening to take over a Xest on the brink of destruction, I only have one option: get in the way. My sacrifice, offering myself as collateral to buy us time, is driving a larger divide between me and a furious Hawk. Meanwhile, finding the origin of the evil destroying our world means delving into my own inner demons. The closer I get to the truth, the closer I get to losing Hawk, my newfound family and everything I've fought for.
Reading Order:
1. The Whimsy Witch Who Wasn't
2. The Nowhere Witch
3. The Most Wanted Witch
4. ?
Tags:
Dark Fantasy Horror