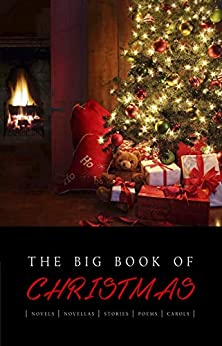 Consider yourself lucky if you were looking for the definitive Christmas anthology, because you just found it!
This book is all you want to be, loving, warm, and celebratory, for Christmas. The Big Book of Christmas, timeless and cute, beautifully crafted, is a great big stocky book, packed with novels, novels, short stories, poetry, carols and songs.
You'll find it inside:
· Charles Dickens, Louisa May Alcott, Hans Christian Andersen, O. Henry, Lucy Maud Montgomery, E. T. A. Hoffmann, L. Frank Baum, Fyodor Dostoyevsky, Leo Tolstoy, Henry Van Dyke, Oscar Wilde, Nathaniel Hawthorne, Anton Chekhov and many other novels, novels and short stories!
· John Milton, Clement Clarke Moore, William Blake, W. B. Yeats, Rudyard Kipling, Henry Wadsworth Longfellow, H. P. Lovecraft, George MacDonald, Emily Dickinson and many other poems, carols and songs!
Tags:
Canadian Literature