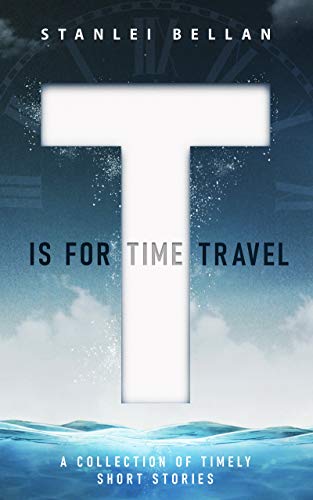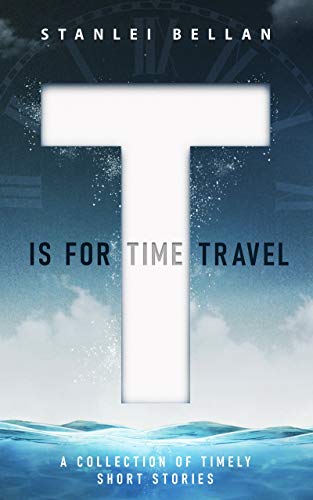 "A beautifully styled work of fiction. Short and sharp with strong concepts…each story was its own masterpiece in character work. I am confident that whatever your taste, you'll find a favorite in this varied and consistently high-quality collection." –Reader's Favorite ★★★★★
TAKE THE ROAD LESS TIME TRAVELED!
In this collection of ten science fiction short stories, author Stanlei Bellan takes you on a rollicking journey through the timestream.
Discover a lamp on the beach holding a genie that can grant you three…time travel trips?
Meet a veteran soldier assisting a mad scientist who is convinced he's created the first time machine; a harmless delusion – until it works.
Watch a 19th century lighthouse keeper find out what she's willing to fight for, and then find a whole new world of trouble.
Explore the dangers of time looping aboard a spaceship with an ensign who is stuck between duty and his conscience. Would you make the same choices?
Witness a genetic archeologist finding his own DNA in the fossilized remains of an elderly woman.
This fun and fast-paced collection of timely short stories will introduce you to characters you'll love, thrilling adventures, and thought-provoking scenarios – with plenty of laughs along the way.
Are you ready to jump in – WHENEVER it may take you?
********
– Early Praise –
"This collection of timely short stories reads like a love letter from the Golden Age of Science Fiction. If you've missed the wit and charm of early Asimov or A. E. van Vogt, then this collection will bring a smile to your face. More recent fans of hard SF will enjoy the clever use of narrative and concepts which make time into an almost Loki-esque character lurking behind this collection of engaging armchair thought-experiments about the nature of time."–Dr. Steve Carter
"T Is for time travel is an enticing book. It is the book equivalent of a David Fincher film, full of plot twists in each story and mentality challenging as a Douglas Hofstadter book. Stanlei Bellan's stories will stay with you as you wait for Elon Musk to build a time machine."–Leo Rapini
********
Tags:
Two-Hour Science Fiction & Fantasy Short Reads