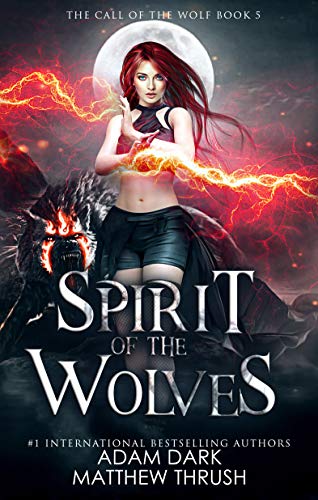 Dark secrets. A huge cover-up. One crime that ties them all together.
With Marcus packless, Alyssa Crawford is practically forced to take the wolf shifter in. Too bad they still don't get along, even when they're on the same side.
Alyssa wants to investigate the murder of his sister's assailant, but Marcus wants the past to stay buried…especially since his father already admitted to the murder. A murder both Alyssa and Marcus know Marcus committed. There must be some reason his sister was targeted, though, and a reason the usually selfish and self-serving father took the fall.
If Alyssa can figure out those answers, the bigger case at hand just might reach a resolution after all, but without Marcus's cooperation, the pieces are falling into place too slowly. Now the body count is rising, and all clues point to Alyssa being next.
Fans of Patricia Briggs and Charlaine Harris are addicted to this romantic paranormal thriller by #1 #1 International Bestselling Authors ADAM DARK & MATTHEW THRUSH.
Scroll up and 1-click your copy today!
Call of the Wolf Complete Collection
Call of the Wolves
Path of the Wolves
Music of the Wolves
Whisper of the Wolves
Spirit of the Wolves
Ballad of the Wolves
Fate of the Wolves
Alpha of the Wolves
Tags:
Romantic Fantasy