Shields in Shadow: An Epic Military Fantasy Novel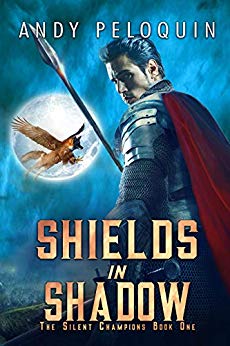 (4.9 / 5)
BLURB
Loaded with legend. Hardened by wounds of fight. Bloody vengeance hellbent.
Aravon is happy to captain his own business against the enemies of his people as the daughter of a renowned soldier. But the march toward fame of the seasoned veteran dissolves into pain as cruel barbarians massacre each of his last troops. Burning for revenge, he springs from the opportunity to lead a specially trained business and pay away with blood his unfortunate loss.
Desperate not to replay his disastrous history, Aravon is unremittingly training his fresh soldiers. But the captain fears that when they are forced to defend a helpless village against overwhelming odds, all the tactical drills in the world may not matter. As his rapid raids sowed chaos among the enemy, the bloodthirsty savages threatened to repeat the nightmarish history of Aravon… Can the captain take control of his fighting spirit before the kingdom falls to barbarous invaders?
Shields in Shadow is the first novel in the sequence of army fantasy novels of the action-packed Silent Champions. If you like square-jawed warriors, well-oiled army intervention, and epic world-building, you're going to enjoy the compelling novel by Andy Peloquin.