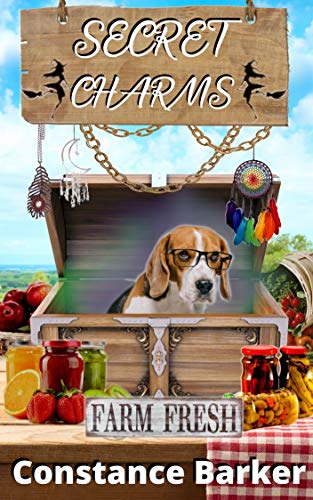 Don't Miss the Final Book in the Farmer's Market Series
When an art gallery owner, Tina, is murdered, several suspects stand out including her abusive on and off boyfriend. Did he kill her in a drunken rage?
Could an up and coming artist be jealous enough of Tina's work to want to kill her? Especially when she dismissed his work as amateur?
Or was the ex-wife of Tina's new boyfriend ready to exact revenge on a woman she thinks stole her husband.
There's another dark witch in town, a male witch, and he's ready to show his chops to the coven. Did he think murder is what could get him in the door?
***Find out when Elle and Gus come face to face with another magical and mysterious object. Can all of these magical items in the previous books be connected? And for a dark cause none of them suspected that includes Tabitha? Discover the secrets in this final book in the Farmer's Market Mystery Witch Series***
Tags:
Witch & Wizard Mysteries