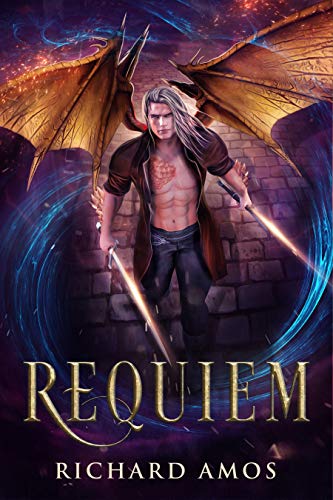 The truth isn't always beautiful…
They say knowledge is power, but do I want it? For a deadly creature like me, power comes with a high price tag. Still, it would be nice to fit all the confusing pieces together to fully understand myself.
I'm stuck at a crossroads. Any direction isn't my kind of ideal, yet I'll need to pick one soon before a choice is made for me.
It's not just my life that's been turned upside down…
Charlie, my Felineblood friend and aspiring private detective, is tangled up in my mess, the wrong kind of attention pointing his way too. But what is actually going on?
With various players looming over the chessboard we find ourselves on, we have to be strong enough to survive the game.
Maybe then I can claw back some sense of normality.
Requiem is the second book in the Fallen Fire series. Get ready for an Urban Fantasy tale packed with action, adventure, and a slow-burn MM Romance. A world of angels and dragons awaits, along with some very special golden bears to make any fire-breathing beast weak at the knees.
This book is not a standalone.
Tags:
LGBTQ+ Fantasy