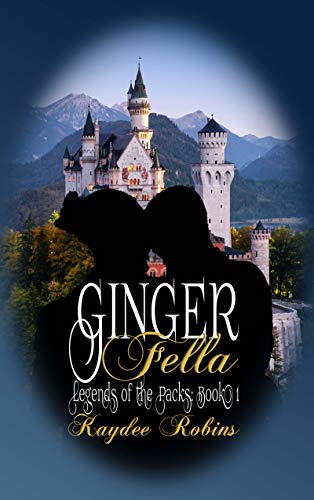 What's an omega to do when he's forced to serve his malevolent stepmother and dreadful half-sisters?
Why sneak off to a ball, of course.
But for Flynn Halfmaw, it's not that easy. Along with his family, the bulk of the Shadowall Bay pack is homophobic and speciest, including the Alpha and his heir, Brody Shadowpaw, who happens to be the sexiest man Flynn has ever seen.
Even if Flynn and his half-brother can sneak into a ball they've been forbidden from, they would have to find an alpha that is not only willing to come out in a homophobic town but also willing to accept a half-breed fox and bastard as their mate.
Then the alpha would have to get approval from Flynn's stepmother, which would be a miracle in and of itself.
Alpha heir, Brody Shadowpaw, hates his life. Having an endless string of prominent women on his arm is tiring; worse, his father is bugging him to settle down. The man knows that Brody is gay, but it's the heir's duty to settle down with a woman and produce an heir because Shadowpaw's aren't gay.
Can Flynn and Brody overcome the odds and find their way into each other's arms? Or will one of Flynn's half-sisters end up in the arms of the sexy alpha?
Ginger Fella is the first book in Legends of the Packs, a collection of your favorite fairy tales, retold in the modern world with shifters, alphas, omegas, and male pregnancy. Each story ends in a HEA and includes no cheating. The books may be read out of order, but for maximum enjoyment, it is recommended to start with book 1.
Tags:
Fairy Tales