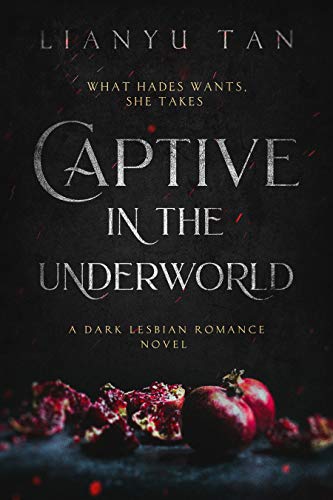 Some flowers bloom only in the dark…
In the land of the dead, Queen Hades' word is law. Hades gets what she wants–always–and what she wants is a certain goddess of the springtime.
Innocent Persephone chafes beneath her mother's hawkish gaze and mercurial temper. Demeter has rebuffed all her daughter's suitors, but she is not yet satisfied; she strives to crush Persephone's spirit.
Still, when Hades pulls her into the dark realm of the underworld, Persephone longs for the world above, even if it means an eternity under her mother's thumb.
With her tears and pleas for freedom ignored by pitiless Hades, Persephone must learn to satisfy her keeper in all ways, lest she suffer the consequences.
And though she cannot deny that something blooms within her, something forbidden, Persephone despairs of ever feeling the sun upon her skin once more.
No matter the cost, Hades intends to keep her.
Forever.
* * *
Captive in the Underworld is a standalone dark lesbian romance novel set in mythological ancient Greece. It is rooted in the misogyny and cruelties of the Hades/Persephone myth and contains sensitive material not suitable for all readers.
Tags:
LGBT Fantasy