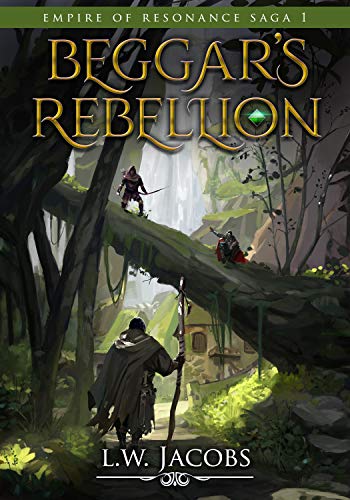 The Councilate controls everything except the truth. With it, he shall destroy an empire.
Tai Kulga lost the rebellion and his best friend on the same day, stripping him of everything even as a strange power flooded his bones. When the friend returns as a spirit guide, it feels like a second chance—but his friend is not who he was, and the Councilate is not done oppressing his people. Trouble with lawkeepers lands Tai's surviving friends in a prison camp, and he goes underground seeking the last of the rebels, to convince them to break his friends free.
Along the way he meets Ellumia Aygla, runaway Councilate daughter posing as an accountant to escape her family and the avarice of the capital. Curious about the link between spirit guides and magic, her insights earn her a place among the rebels, and along with Tai's new power help turn the tide against the colonialists.
But as the rebels begin to repeat the Councilate's mistakes, Tai and Ellumia must confront their own pasts and prejudices, before the brewing war turns them into the monsters they fight.
Experience the start of an Epic Fantasy Series filled with unexpected heroes, dark magic, intrigue, and non-stop adventure. Suitable for all ages, it's perfect for fans of D.K. Holmberg, Will Wight, and C.J. Aaron.
Tags:
Teen & Young Adult Wizards & Witches Fantasy eBooks