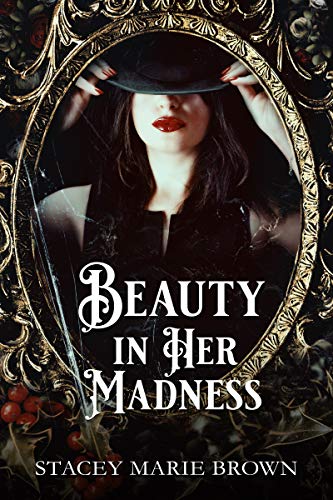 Be our guest in this twisted story where nothing is as it looks like and Winterland is grim, sexy, and naughty all the more.
The responsible, sensible one has always been Dinah Liddell. It was all arranged and organized throughout her life, but after her sister, Alice, returned from a mental hospital two years ago, Dinah slowly feels like she's the one who's been losing her mind.
In the walls of her sanity, delusions, sounds, and images of things that do not happen break, bubbling things from her childhood that she would like to keep packed up. Especially when two of those dreams are hot as hell brothers. One is warm and friendly, the other a bitter and cold one.
There's a pull for them that she can't deny, pushing at her walls, and taking away her wellbeing.
Her life with her long-time boyfriend, Scott, was going exactly as planned: school, work, and building a life. But the more she tries to keep it in order, the sooner it falls apart like glass, breaking it.
The managed world of Dinah is about to descend into insanity.
The beast will emerge when the beauty breaks. And it's out for revenge…
With a holiday twist, Alice in Wonderland meets Beauty and the Beast. Winterland's bad-boys are back… and they've brought mates.
Be selective about what you want.
Even if this is a different POV, the Winterland Tales are part of this novel. We highly recommend that you read books 1 and 2 first!
Tags:
Mythology & Folk Tales