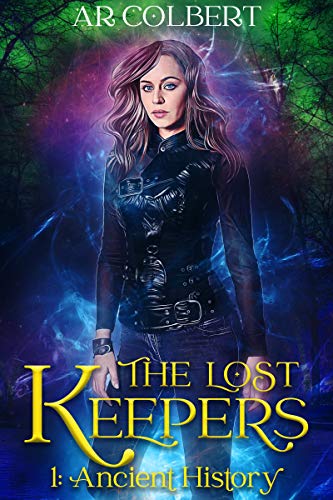 Atlantis. Middle Earth. A city in the sky. It all sounds crazy, right? That's what they want the world to believe.
My first eighteen years on earth have been the most boring in the history of the planet, but that's all about to change. I just found out my mom has been keeping a secret from me. A big one. Like, she's a powerful immortal being kind of big.
Now she's gone, and I'm left without answers to some very basic questions. Who am I? Who is my father? And why are ancient relics responding to me?
Most importantly, where is my mom? It looks like I may have the rest of eternity to figure it out, as long as the hunters don't collect my soul first. Or what's left of my soul, anyway.
Ancient History is the first part of a thrilling new urban fantasy series perfect for fans craving a more grown-up version of Percy Jackson. It has the excitement and mystery of Supernatural plus the quirky banter and relationships of Gilmore Girls, all wrapped up in one irresistibly addictive story. Download part 1 of The Lost Keepers today!
Tags:
Two-Hour Science Fiction & Fantasy Short Reads